Creating Actionable Account Plans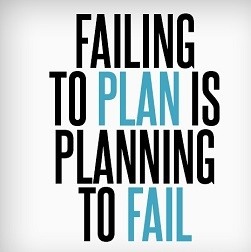 Now that we're in the 4th quarter, most agencies are starting to plan for 2019. Account leads should have a handle on the revenue their accounts will deliver this year and they should be formulating their plans and expectations for next year. It's a good idea to ask the Account leads to compile and present an Account Plan to agency leadership so that everyone is informed of where the account is going, what the expectations are and where the opportunities lie. Strategic planning like this allows leadership to do their part in helping realize the objectives for the account and give the leaders the information they need to compile revenue projections for the agency.
In this week's post, we'll discuss the primary components of an Account Plan.
Start with the Basics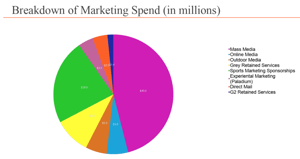 Depending on the size of the agency, there will likely be people seeing the Account Plan who aren't familiar with the client or the client's business. Spending a page or two providing a quick primer on what business the client is in, what marketshare they hold in that category, what their differentiator is, etc. is a good way to start.
Most often, the agency doesn't work on the client's entire portfolio of products/services, so this is a good place to share a visual of what the client's world of products/services looks like and what part(s) the agency handles. It will help those listening to understand whether the agency is a major part of the client's business or a minor player.
Who's Involved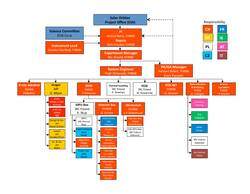 Relationships are one of the most important elements of any agency's business and key to organic growth, so every Account Plan should show a comprehensive org chart of the client's business with a signifier (often color-coding) of the relationship strength to help everyone understand who is who and where the agency has strong, introductory or no relationship on the client side. Remember to identify those individuals (if there are any) who are actively against the agency for some reason (usually these are people who manage or are aligned with a competitive roster agency and are actively advocating for that agency as a way of increasing their own influence or power base).
Scope of Engagement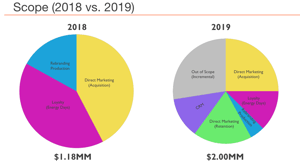 This is a quick synopsis of what is currently in development and what is planned (and hopefully approved) for the year. This should include retainer details (if there is one) and financials associated with each project. This can also be a good time to do a little Show & Tell of work that's been accomplished along with any quotes or comments from the clients about the work, the team, etc. You're trying to paint as accurate a picture of where the account currently is as possible.
Opportunities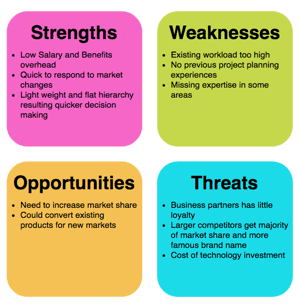 This is the fun part and should be the bulk of the Plan. This is where the vision for the account is revealed. This is where everyone gets to see how big and exciting this client could become for the agency, over what period of time and with what resources necessary. This can include a SWOT chart (Strengths, Weaknesses, Opportunities & Threats) or other visuals, but this should be a well thought-out pathway for growth and the revenue associated with every phase, group or deliverable. Specifics are crucial here - especially an honest accounting of what is needed from the agency and leadership to bring about these results. The more comprehensive this section is, the more confidence the agency can have in the vision outlined for the business. Small thinkers should be challenged to expand their expectations and wild expectations should be constrained to reality.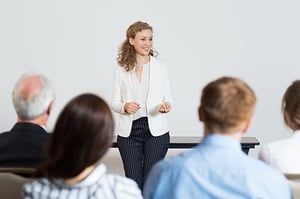 Account Plans are a great way to gauge the strategic ability of your Account leads and/or their ability to successfully garner ideas, ambitions and inspiration from the competencies that work on their business. Talented Account Managers must have the ability to think on their feet, recognize opportunities and sell others on their vision. The Account Plan puts those skills on display for agency leadership in a way that is rarely afforded during the year.
One thing's for sure - you can't project revenue, costs and profits without a reliable, integrated Agency Management System. Advantage's AQUA software gives you powerful Project Management, Accounting, Operational and Media capabilities that all speak to each other and allow data to flow freely between them - giving you a holistic, integrated and projectable look at your agency's performance and capabilities across accounts and personnel.
Schedule your free online demo and compare what AQUA offers to what you have today. You'll be amazed at the difference in both functionality and value. And that's a projection we've got the data to back up!