Customer-Driven Innovation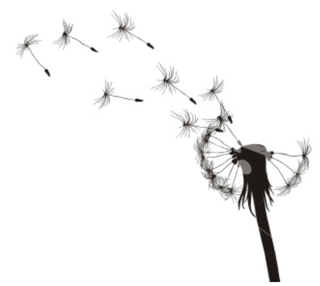 "The best kind of innovations are the innovations requested by our customers." says Ellen Coulter, President of Advantage Software. Her company is living proof that organizations can be extremely successful without a large R&D Department if they simply listen to the requests of their customers.
Advantage has been listening to its customers for over 40 years and the pace of innovation inside the company is relentless. New features and enhancements are continuously added to Media, Project Management and Accounting sections of the platform.
"It's a really effective process, but not one I can take credit for." says Coulter. "Like every capable software company, we're fanatical about Customer Service, and a natural result of that is listening and responding to requests from our customers. Agencies are great at thinking outside the box and with almost a thousand agencies using our software, we have a continuous flow of great, innovative ideas coming in every day."
Advantage's focus on advertising agencies pays a special dividend when it comes to customer-driven innovation. Since agencies tend to face the same operating challenges, the improvements suggested by one customer prove valuable to their other customers as well. "It's the difference between having a software product that has been retrofitted to work with your situation versus one that was custom-built for what you do." says Coulter.
"Some companies view Customer Innovation as an essential strategy for organizational survival." says Brent Shedd, CEO of Record Integrity, a Silicon Valley startup. "We chose to partner with Advantage because they see it as a chance to continuously raise the bar for the entire industry. I've never come across an ERP provider that was so intently focused on not just listening to their customers' suggestions, but actually acting upon them."
Software in general is constantly evolving, but by listening to your customers and acting upon their advice, you can better direct limited engineering resources towards those changes that will have the greatest impact on the largest percentage of your customer base.
Of course, there are always alternatives. Steve Jobs was famous for saying "A lot of times, people don't know what they want until you show it to them," and he was never fond of focus groups. He believed in getting so close to your customers that you can tell what they need before they realize it themselves. But assuming you know what's in the best interests of your customers can also be an expensive lesson in humility. Julian Hall once said "Listen to your customers before they listen to your competition." Or put another way; listen to your customers before your competition does.
If your ERP provider is more concerned with increasing your monthly fee than they are hearing your suggestions for improvements, consider scheduling a free demo of Advantage's AQUA software and see what a solution built by agency recommendations and requests looks like. It's truly a Best-in-Class solution for the advertising industry.